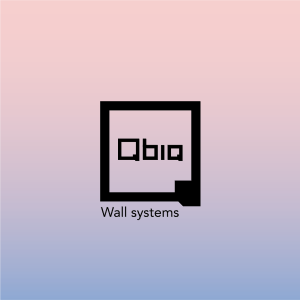 QbiQ Wall Systems is partner van de ARC21 Detail Award 
QbiQ Wall Systems: transparant, minimalistisch én duurzaam

QbiQ Wall Systems ontwikkelt verplaatsbare glazen én gesloten binnenwanden, een uitgebreid deuren assortiment, voltransparante brandwerende wanden en glazen balustrades in volledige synergie. Hierdoor ontstaat een esthetisch beeld dat logisch en functioneel in elkaar zit.
Bovendien is QbiQ de enige producent die al haar wandsystemen, óók brandwerend, Cradle to Cradle Silver gecertificeerd heeft. 100% duurzame wandsystemen, door inzet van gelaagd glas met hoogwaardig akoestisch comfort, minimalistisch ontwerp op maat en -vanzelfsprekend- ieder onderdeel van de wand is te scheiden en eindeloos geschikt voor hergebruik. 
Voor jou? 

Als architect kun je eindeloos met je ideeën bezig zijn. Is er een nog betere oplossing? Heb je iets revolutionairs in je hoofd en wil je weten of het te realiseren is? We nemen de tijd om: 
jouw ontwerp van alle kanten te bekijken, visualiseren en detailleren
mee te denken in de eisen op het gebied van akoestiek, circulariteit en brandwerendheid 
vanaf de eerste ontwerpfase, conceptmatig en projectspecifiek te ontwikkelen.
Vanuit die betrokkenheid bij het ontwerpproces, is QbiQ het partnership voor de ARC Detail Award met de Architect aangegaan, zodat we gezamenlijk ook jouw project en haar detaillering in de spotlight kunnen zetten! 

Laat je verrassen... Slijpsteen van de geest.
ARC21 Awards

Registratiewebsite voor ARC21 Awards
ARC21 Awardsevents@vakmedianet.nl
ARC21 Awardsevents@vakmedianet.nlhttps://www.arc-awards.nl/124650
2021-11-18
2021-11-18
OfflineEventAttendanceMode
EventScheduled
ARC21 AwardsARC21 Awards0.00EUROnlineOnly2019-01-01T00:00:00Z
Nog niet bekend
Nog niet bekend